We need to Ease the Squeeze on our residents and small businesses by modernizing county government. If we want to be a world-class county and attract world-class businesses and talent, we need to have a world-class county government that actually works when residents truly need it. When a resident or business is interacting with local government, we are doing everything possible to make their day, rather than ruining it, to improve their progress, rather than impeding it.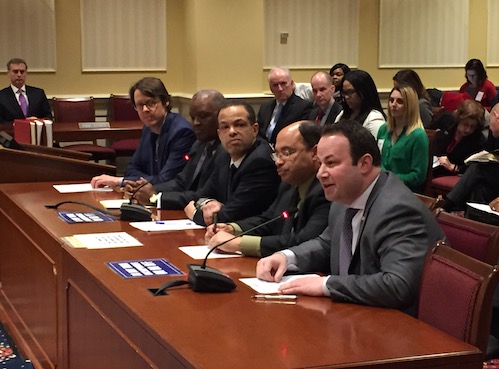 Despite the massive changes in our county, our region, and throughout the world, we haven't made any structural changes to our county government since the Council-Executive Charter was established almost a half century ago. That must change. We need to streamline the permitting process, improve the County's 3-1-1 system, institute zero-based budgeting to promote innovation, employ a top-to-bottom review of County spending, and include the effect of policies on small businesses in every county fiscal impact statement, as it is currently done at the state level. A modern county government also means putting Prohibition-Era policies like the County's alcohol monopoly back in the Era of Prohibition. Government can be effective doing many things, but selling and distributing alcohol isn't one of them. As a former senior advisor to the state's chief alcohol regulator, I'm uniquely positioned to finally make this change for the benefit of our consumers, our small businesses, and our local economy.
I'm the only candidate who has reorganized and restructured a state agency larger than the County's annual budget, scrutinized billions in government contracts and held large public agencies accountable, and served as a senior policy advisor to Maryland's chief regulator of alcohol. I am uniquely positioned to guide our county through the changes we need to meet the needs of today and of the future.